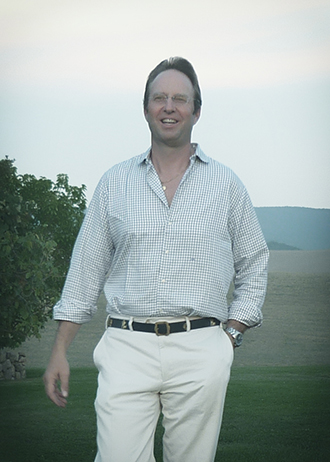 CARLO GRAF VON REX
is an architect of German and Italian descent born and brought up in the Maremma region of Southern Tuscany. He divides his time between Capalbio and Florence where his architecture firm is established.
His international background accounts for his noted ability to blend a strong aesthetic sense with the practical, both influenced by his keen interest for ecological questions and the green economy.
He joined an architectural firm as a student and qualified as an architect in 1994 with a degree in Architecture at the University of Florence. His first projects in 1995 led to the founding of his own firm, building a specialised team of young architects and engineers together with landscape and interior designers.
His firm has established a strong reputation for its pronounced ability to juxtapose the old with the new.
ARCHITECTURE LANDSCAPING & INTERIORS
We are a very dynamic architectural office.
We are present with my staff, from design inception, all through to completition.
The team is experienced, it consists of talented and creative professionals: architects, engineers, land scapers and interior designers.
We are capable to deal with the special needs of our clients, our experiences cover a wide variety of projects.
PROJECTS WE DEAL WITH: new buildings, total restoration, entire renovation and landscaping.
They are related to: Villas, Apartment Buildings, Summer Homes, Historical buildings, Countryside Estates, Residential Housing Complexes, Retail and Commercial and Leisure Spaces (restaurant/cellar/shop).
PROJECT MANAGEMENT & CONSULTANCY
Whether one might need to have a report for a future project we will provide with:
- A professional opinion on development, new building, restoration possibilities for a specific land parcel etc
- Cost estimation .
- What can be done and in which terms, according to the local law system (Municipality, Soprintendenza etc).
CONSTRUCTION SUPERVISION
We plan , organize and secure the successful completition of the construction project.
We want to achieve all the project goals.
We build making sure that our design is realized with great care on every aspect: workers choice and related call for tenders and contracts, guaranteed materials, high quality, long lasting and possibly natural or organic, best insulation systems.
Finally the finishings and decoration, landscaping and pool, tennis court, leasure spaces. etc...
Our aim is to keep the utmost respect to the agreed budget and time schedule.
MISSION
Our mission is to materialize the client's dreams, coping with aesthetics, space renovation, functions and image harmonically transformed, beauty and original style preserved.